Blog Posts - Things That Inspire Me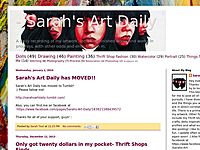 Will and I's trip to Charleston at the beginning of November was an absolute dream. Since I had been working, this had been my first weekend off in months. Everything in the city seemed so beautiful and exciting for us. I could hardly believe some of...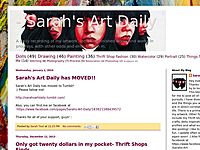 This was an exciting series for me to work on, which started off as just a small idea. I was inspired by an old photo of me that Will had taken when we first started dating. It inspired me so much as to do a whole series.So much artwork is depr...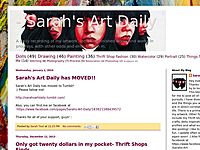 So some of you may or may not know this, but my interesting fact is that I am a horror make up artist at Scarowinds. This is my third year there, and it is crazy and fun. It is basically the best job ever. I meet so many strange and...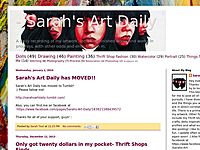 My reception Thursday night went amazingly well. I was a little worried at first, but I was soon put to ease at the groups of people swarming in. Every one seemed very interested and supportive, and could even personally relate to the work. &nb...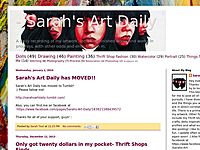 So I am SUPER excited about being featured in this week's issue of the Johnsonian, which is our lovely Winthrop Newspaper. Written by Samantha Smith.I am sooo excited about my exhibition reception Thursday night at 8:00, 314 McLaurin. I ha...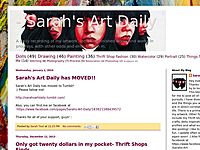 Today was an exciting day for me. I woke up crazy early to make it to my 10 K (6.2 Mile) run this morning, which started next to the Greenville Zoo at 7:30 AM! I was soon grateful we started running so early though, as even though it was...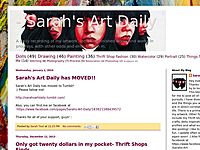 Upon arriving at Jones Gap, we were awestruck by the beauty of the river! The trail we hiked on followed the river up the mountain, it was such a beautiful walk and we found so many exciting things to take pictures of. Though, there were...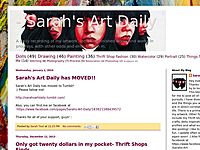 Teaching an art class at an Assisted Living Home is definitely one of the most inspirational things I have ever participated in. The people I teach are incredible. Despite their age, they flourish with life. In fact, I learned today...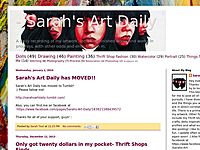 Whew, I am glad I was still able to make today's blog post, despite being completely worn out! Today, Will took me hiking at Paris Mountain State Park. On our hike, we found lots of strange little critters on the trail. We also found lots...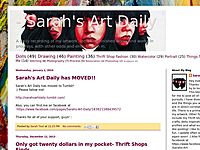 One of my biggest inspirations for making art is enjoying the beautiful world around me. I want to capture the beauty that I see. I know it is impossible to capture such true beauty, but that doesn't keep me from trying. I am no god...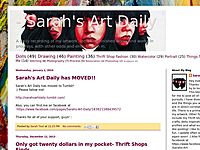 I've been training for this race, Feed Greenville 5K, for months. I've been running for a few years, but in the past year I have grown to take it more seriously than ever. The goal of my race was not to win against every one else, but to...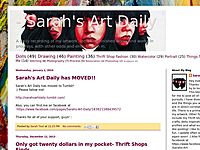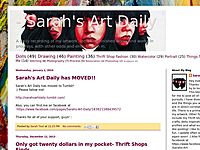 I just got back from a wonderful week long trip with my sweet heart. We went to Cincinnati, Ohio and there was not a moment of boredom. We were busy from the time we got there till the moment we left. Here are just a few pictures we...