Blog Posts - Tnt All-networks Promo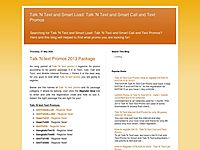 I received another TNT promo via text notification from Talk N Text (TNT) Telecom this early morning after my TNT T20 subscription has expired. Since my subscription has expired, I tried immediately the TNT UA25 Promo, I'll also satisfied with the...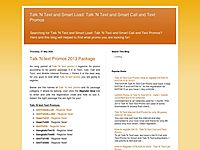 Most of the Talk N Text (TNT) subscribers are searching for affordable promos that they will be use in Calls and Texts. By means of researching, as TNT subscriber you can find the different TNT offers over the internet, but one thing you have to cons...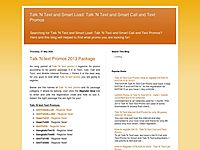 Do you have zero but you want text your friends? If you running out of load or at zero balance but still you can text your friends and that is FREE of charge. In this promo you are not going to have a registration but to you are going to install CHIK...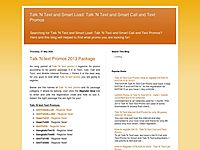 If you are searching on how to register to TP15, you are in the right place. TP15 allows TNT subscriber to avail Unlimited Text, 10 minutes calls to Talk N Text and Smart plus 15 Texts to All-Networks nationwide for only 15 pesos worth or regular loa...