Blog Posts - Top Lawyer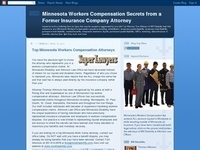 Like many of you contemplating low back surgery, I was aware of the option of laser spine surgery before I underwent two low back surgeries following my Minnesota work comp injury. I did a lot of research on the issue before deciding to go with...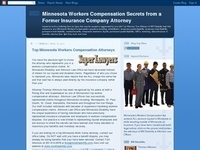 I have specialized in Minnesota workers compensation for nearly a quarter century. When I began, injured workers found lawyers by word of mouth, family friends and the yellow pages. How times have changed. Now injured workers are te...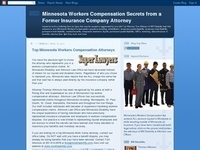 We get this question almost every week. One of the many concerns employee's have is that they will be considered a "traitor" or no longer a "team player". Some employees even worry that they could be terminated for reporting a work injury...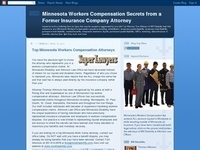 In the past decade the internet has become the number one tool used by injured employees throughout Minnesota to answer questions and find a lawyer. Young, old, tech savvy or novices, it really doesn't matter. Nearly everyone uses the int...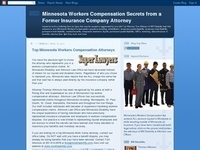 Minnesota workers compensation laws require that your employer pay for work comp insurance to provide you protection from any and all work injuries regardless of fault. These benefits include the lost wages, medical benefits, retraining and mo...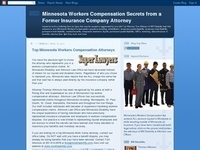 Though I often Blog about work injuries, occasionally their are horrific tragedy such as todays death of a union heavy equipment operator in St. Paul. As reported in the Minneapolis StarTribune today,"A worker sitting in the cab of a backhoe w...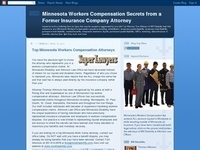 A bill was signed by Gov. Dayton on May 16, 2013 that has changed the way workers' compensation claims have been handled for over three decades. Minnesota now allows mental-mental injuries involving PTSD or post traumatic stress disorders.&nbs...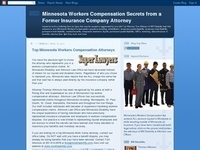 Minnesota does not allow workers compensation attorneys to call themselves "experts". However, there are vast differences in the quality and experience of Minnesota workers compensation lawyers for hire throughout our state. Some attorney...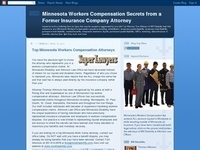 I have written and lectured about Facebook, Mylife and other forms of social media for years. More and more often, whether my clients are aware of it or not, insurance adjusters, employers and insurance company lawyers are looking you up on Fac...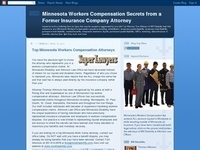 Some injured workers think that an insurance company that is paying them some forms of Minnesota work comp benefits is looking out for them. Unfortunately this is generally a false presumption and they are not getting ALL of the benefits...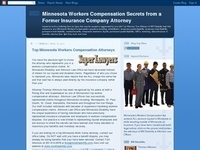 If you have been injured at work OR believe that your work activities have caused, aggravated or accelerated an injury (even a pre-existing non work injury), time is your enemy. Recent Minnesota Workers Compensation court decisions state that w...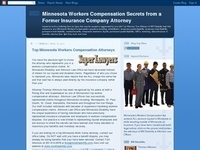 There are many ways to find a good workers' compensation lawyer in Minnesota. You can ask a friend, look in the yellow pages (not sure if anyone does that anymore), or as you did, use the internet. I encourage people to read through a sit...