Blog Posts - Top Rope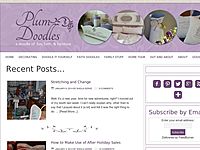 When I started the keeping room makeover, I hadn't really planned for it to be our tv room, but Richard convinced me to give it a try. The furniture we had in there wasn't really good for slouching in front of the tv, so we swapped things around...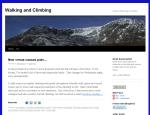 So the promise of a return to more frequent posts has kind of been a bit hollow.  If I'm honest, I've lacked a bit of drive and inspiration lately.  That changed on Wednesday night, very unexpectedly… I really enjoy my … Con...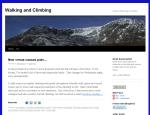 Not posted for a while but now that the "silly season" has passed, normal service should resume… We've still been climbing regularly each week but nothing to report of any note. Definite improvements in strength and technique...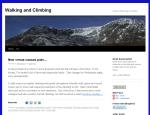 I didn't post anything after last week's session at the wall, mainly because I had nothing much to talk about.  The climbing had been good and I had lead another couple of routes at 3+ to increase slowly but that was … Continue re...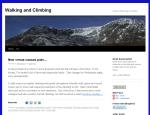 Not climbing until Friday this week so nothing really to report.  However, I've just posted a reply to someone on a forum thread and it has inspired me to go a little off track. The guy who started the thread … Continue reading →...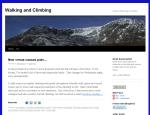 I had been reading some more of the excellent "Performance Rock Climbing" in the build up to this week's session.  The section on technique had me engrossed, how all of these individual skills could improve one's ability̷...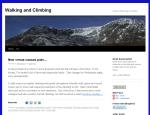 Weekly trip to the wall this Tuesday, usual build up of excitement during the day but I was planning a slightly different session. Until now I've been focussing, as I assume most beginners do, on improving my grades. This has … Continue r...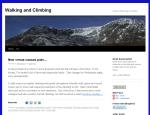 You'll get the gist of where I'm at from my intro. My last trip out was to Birchen Edge on 10th of October. Climbing with my mate who lead all five routes and I seconded. We started on Trafalgar wall … Continue reading →...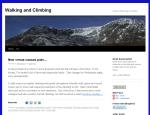 I thought it was going to be two weeks on the trot. Waking on Tuesday morning, the "man flu" that had been clinging to me like a homesick tick for the last two weeks still hadn't cleared off. I had … Continue reading →...