Blog Posts - United Sikkim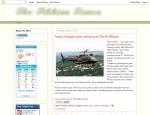 New Delhi: Former Indian captain Bhaichung Bhutia's return to professional football was marked with success as Sikkim United, team co owned by him rallied to beat Indian Air Force 3-0 in a quarterfinal matchup in the 124th Durand Cup played at the...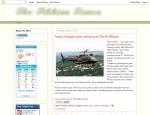 Gangtok, Oct. 5: A 20-member squad of United Sikkim football club with co-owner Bhaichung Bhutia reached New Delhi yesterday for the Durand Cup, the quake deterring little the players who were determined to fight the panic attacks that followed. The...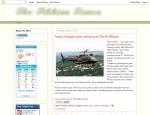 Gangtok, July 17: United Sikkim Football Club co-owners Bhaichung Bhutia and music maestro Shankar Mahadevan are working on a theme song to attract more eyeballs to the Gangtok based team. The club has also plans to organise a reality show in collabo...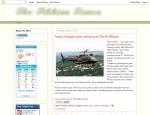 Gangtok, July 12: The 35 player new squad of United Sikkim Football Club (USFC) has started its training sessions for this season here at Paljor Stadium under the chief coach Mr.Stanley Rosario and assistant coach Pranay Subba from 12th July, Tuesday...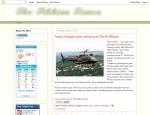 Gangtok: Bhaichung Bhutia has selected and submitted a proposal to the State government for 30 acres of land in Assam Lingzey area, 45 minutes drive away from Gangtok, for his proposed football academy."We went to Assam Lingzey yesterday with offic...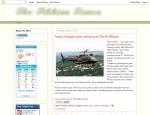 SHILLONG: Sporting Clube de Goa became the second team to qualify for first division I-League after Lajong FC with a 2-0 win over local side Royal Wahingdoh in the final round of the second division competition. National team captain Baichung Bhuti...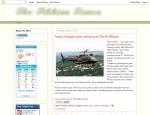 Ar Hima 2 – 2 United Sikkim Goalscorers: Stephaniel Lanong 30th and 36th (Ar Hima), Bhaichung Bhutia 63rd and Renedy Singh 71st (both United Sikkim) Shillong- It was a game of two halves at the JN stadium in Shillong as United Sikkim came back...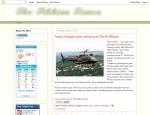 SHILLONG: United Sikkim earned a hard-fought 2-1 victory over Southern Samity in the 2nd Division League match played at the Polo ground on Sunday. The win takes United to nine points from five matches while Southern stay on one point from four matc...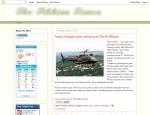 Shillong, May 1 (PTI) Lajong F C split points with new challengers United Sikkim while Ar-Hima trounced Mohammedan Sporting SC 2-0 on the opening day of the round three of the second division I-League here.In the first match, Sikkim United rallied fr...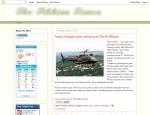 shillong: Vasco Sports Club humbled Sporting Clube de Goa 3-0 while United Sikkim held Shillong's Royal Wahingdoh Sports Club to a goalless draw in their second round match of the 2nd Division I-League here on Friday. In a keenly contested match b...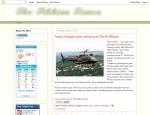 Gangtok- Casino Sikkim and The Royal Plaza announced their association as co-sponsor of United Sikkim Football Club for the round II of second division I-league. After thrilling performance in first round of second division I-league, United Sikkim F...