Blog Posts - Usmnt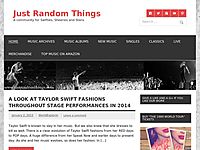 2014 FIFA World Cup ended in an amazing victory to Germany in July 2014. The U.S Soccer team didn't have much success in the contest, but was fueled by this amazing theme song by Lupe Fiasco. Back then there was only a snippet of "Stella...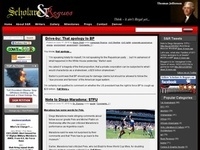 It wasn't pretty, but the Yanks advance. What next? Also, the ghost of Landon Donovan. The US Men's team lost to Germany today, but thanks to Portugal's win over Ghana the Americans advance anyway. 10 stray thoughts, in no parti...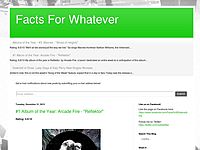 The US captured a vital three points today against Ghana as John Anthony Brooks picked up a late headed goal to win after the Andre Ayew's equalizer. The American play was not exactly pretty, as the team spent much of the eighty minutes between Clint...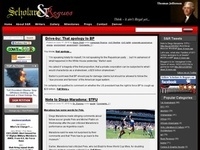 So far so good, but it's not going to be easy the rest of the way. 1: CLINT DEMPSEY! CLINT DEMPSEY! From The Onion: How tough is Demp, though. He gets his nose kicked to the side of his face … Continue reading →...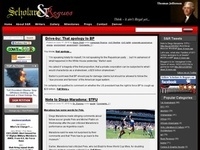 Landon Donovan was left off the World Cup team and American soccer fans are up in arms. Everyone needs to calm the heck down and think about the big picture for a minute. Yesterday US Men's National Team manager Jurgen Klinsmann … Contin...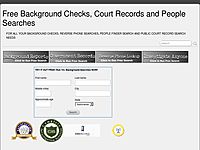 Mar 22, 2013; Commerce City, CO, USA; Costa Rica midfielder Bryan Ruiz (10) and United States midfielder DaMarcus Beasley (7) battle for the ball in the fi. Another World Cup qualifying cycle, another loss for the United States in Costa Rica. Michael...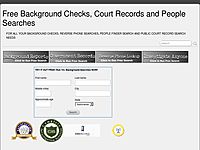 When and Where to Watch USMNT vs. Costa Rica. The United States and Costa Rica resume their respective WCQ campaigns from the Estadio Nacional on Friday, September 6 at 10:00pm, ET. Television coverage will be provided by beIN Sport while an  Se...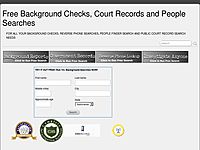 Tonight, the USMNT resumes their quest for qualification in Brazil with a trip to a country where they've never won in any competition. All the info you need to watch their fortune in Costa Rica change tonight and a live thread to  Tonight, the...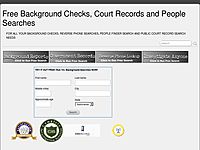 The US looks to put a long-elusive notch on its CONCACAF bedpost this Friday as it heads south to San Jose, Costa Rica for a showdown with the Ticos. There is no question that this will be the hardest three points for the  A Michael-Bradley-less USA...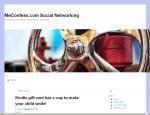 For the USMNT, "away vs. Mexico" is usually the hardest fixture in qualifying. They're strong, they're deep, & Estadio Azteca could be the toughest venue on Earth. Looking into how the US can break the curse & take a huge The...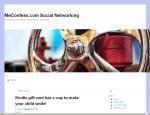 The United States have avoided defeat at Azteca for the second time ever in qualifying, and 'Chepo' Jose Manuel de la Torre's employment status is very much up in the air after his Mexico side failed to win for the third-straight The late...