Blog Posts - Voices Of The Year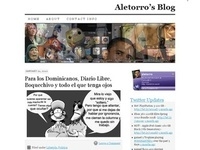 I laughed, I cried, it was better than Cats. I'd spend a weekend at BlogHer again and again!
Congrats to all the bloggers nominated as 2014's BlogHer Voices and Photos of the Year -- especially to the 22 of you blogging on WordPress.com.