Blog Posts - Web Parts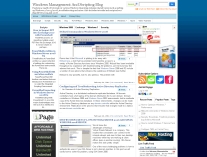 A common SharePoint developer task is to make a custom Web part. SharePoint 2010 include two different Web Parts... Read more on the Website...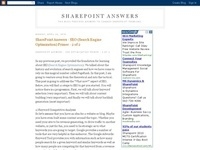 This is more of a cautionary note for SharePoint consultants when it comes to versioning and web parts. We all know that SharePoint supports major and minor versions and disaster recovery is made easier with the 2-stage recycle bin. The one thing t...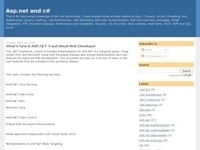 Summary Webparts provide us with an easy way to customize our website on runtime. Aside from their availability in Sharepoint portal server, webparts were introduced in asp.net 2.0. I have tried to cover all the common aspects of webparts in thi...