Blog Posts - Wed Blogging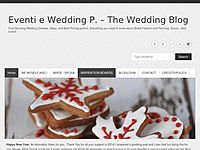 and getting ready for The National Wedding Show Hi my Ladies, where have you been?! I am joking, of course is: "Silvia, where have you been?!". The truth? London is making me run like I have never run before. In a positive sense, of cours...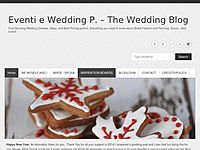 An Animation Video for you.. Thank You for all your support in 2014! I prepared a greeting post and I also had fun doing this for you. Kisses, Silvia Grazie a tutti per il vostro sostegno nel 2014! Ho preparato un post di auguri e mi sono divertita...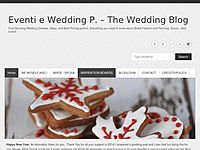 My Ladies! I want to thank you for this amazing 2014. It has been an intense year, with many changes and opportunities. I am so so thankful. Keep stay with me, for an amazing 2015.  Ragazze! Voglio ringraziarvi per questo straordinario 2014. E'...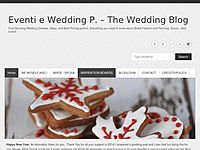 My Ladies, I wish to all of you who believe in this festivity, a Merry Christmas. I hope you are having a day of  joy with your friends and family. Kisses, Silvia Ragazze, mi auguro che tutte le lettrici che credono in questa festività, stiano pa...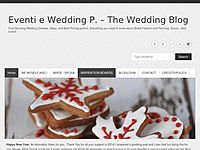 Hi my Ladies! Christmas is here! I organize events and I do plan things. I am super busy but, when it comes to Christmas gifts, I simply get lost. I become the most last minute person on earth. So, If you are even a little bit like me, I hope this po...