Blog Posts - Wonderland Trail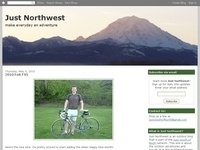 Date: August 1, 2010We begin our final day on the Wonderland Trail at South Mowich River Camp at 2,605 feet. The final three miles of the trail will be uphill to 4,929 feet and Mowich Lake Trailhead.I hope you've enjoyed following us during our Wonde...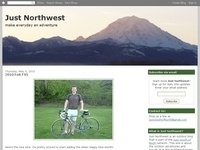 Date: July 31, 2010We begin today at Golden Lakes Camp at 5,130 feet and will spend most of the day heading downhill to South Mowich River Camp at 2,605 feet.Today wasn't a very hard or long day. But more of a relaxing day. We figured we'd enjoy one...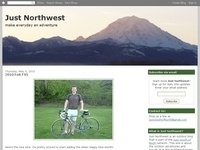 Date: July 30, 2010Starting at South Puyallup River Camp at 4,000 feet we have a very steep climb up to 6,000 feet in just 2 1/2 miles. We then drop to 3,750 feet in about 4 miles. We then spend the rest of the day climbing up to Golden Lakes Camp at...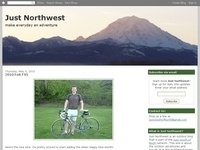 Date: July 29, 2010Today we start at Pyramid Creek Camp at 3,765 and while today is only 8 miles, it is a very steep 8 miles. We begin by heading uphill to 5,300 feet before dropping to 4,100 feet. We then climb back up to 5,600 feet and then descen...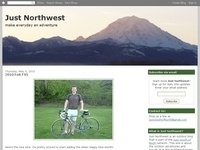 Date: July 28, 2010Today we start at Maple Creek Camp at 2,815 feet and head uphill right from the start. We'll hit a height of 5,000 feet before heading down, down, down to Longmire at 2,780 feet. Longmire is one of the lowest elevations of the enti...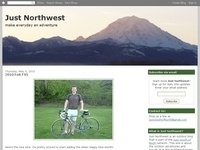 Date: July 27, 2010The trail today will be pretty much downhill. We'll start at Indian Bar Camp at 5,120 feet. From there it will be uphill to just about 6,000 feet. And then it will be staggered up and down till we make it to Maple Creek Camp at 2,8...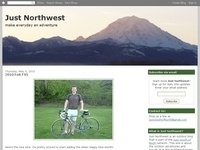 Date: July 26, 2010Today's trip will start with a down hill, followed by a big up hill, followed by a big down hill.We leave White River camp at 4,280 feet and head down to Fryingpan Creek Trailhead. From there it's an uphill climb to 6,400 feet. We'...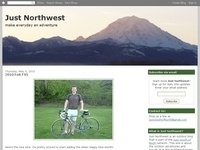 Date: July 25, 2010Yesterday we spent the night at Granite Creek Camp and today we'll be hiking up to Sunrise then back down White River Camp.Granite Creek Camp is at 5,765 feet elevation and we'll start the day by gaining more elevation right from t...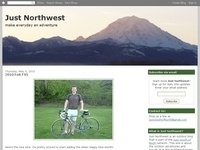 Date: July 24, 2010Today the Northern Rangers leave Carbon River Camp at 3,195 feet in elevation. The trail immediately starts climbing and continues to 6,000 feet before dropping down to 4,800 feet. In other words, the trail is very steep.We prompt...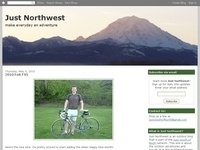 Date: July 23, 2010Today the Northern Rangers will be hitting the trail bright and early. We have a nine mile day in store for us.We entered the Wonderland Trail at the Mowich Lake Trailhead and are heading to Carbon River Camp.Mowich Lake is an el...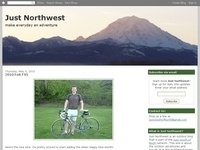 Today Jeff and I will be heading up to Mowich Lake where our Wonderland Trail Adventure 2010 will begin.Over the next 10 days we'll be backpacking the Wonderland Trail around Mount Rainier.If you've been following the blog, then you've seen our route...