Blog Posts - Yiqing Yin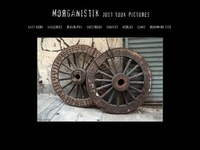 Morganistik says: another fashion week is just over in Paris and after shooting the menswear and couture collections, a friend asked me: aren't you distracted by seeing so many beautiful models? As fashion week photographers, we see walking the...
Thanks to a grand endorsement from Carine Roifeld,Hakaan Yildirimwas already a name to know when he received France's prestigiousANDAMaward in 2010. "We're in Harvey Nichols, Colette, Opening Ceremony–it's nearly 26 stockists internatio...