Mike_Griffiths Profile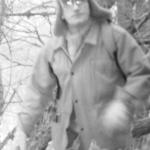 Mike Griffiths
Join Date:
2011-07-20
About
Hi! My name is Mike. Nature and nature photography are my current passions. I like exploring nature on my doorstep, not literally, but I don't see the need to travel far to indulge my passions; after all, traveling takes time and time seems awfully short in my world. I am obsessive, but I don't see this as a problem. My obsessiveness is a positively advantage when it comes to achieving my goals. I like my own company and that of my dog, Spike: a black Welsh Cocker Spaniel with a really good singing voice. I am Welsh, too, but I don't sing very often - whistling is my thing. I have Celtic blood in my veins, and I am just like how I imagine a Welshman to be: stubborn, difficult, persistent and inquisitive.

I'm not as young as I used to be, but I'm not decrepit either. I have all my own teeth, and I can still easily out-walk my 6-year-old Cocker; mind you, when we have completed a twenty-mile walk, Spike has probably covered more like 40 miles. If Spike were to concentrate on running forward, instead of in every other direction, he would beat me paws-down.

I derive an awful lot of satisfaction from nature and nature photography. I am out in the countryside day and night, rain and shine.

I am writing this blog partly as a diary and as a means of recording the main and subtle changes that I see occurring on the marsh throughout the year; most of all, this blog is all about what I find interesting through my right eye.
Blogs Owned