MelissaGale Profile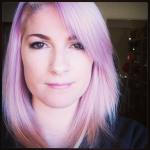 Melissa Gorman
Join Date:
2012-08-10
About
Hello and welcome! My name is Melissa, creator of the blog Geek at Heart.

Geek at Heart provides a great source of game knowledge and reviews combined with the skills for happy and healthy everyday living.

All my life I've had a passion for all geek culture, with strong emphasis in gaming. I take a lot of pride in this and really have no problem sharing it with others. Being an optimistic sort, I'd like to think now more than ever that being a geek has become more of an accepted social group in society, that it is possible to be involved in gaming and/or other geek pastimes without falling into unhealthy habits or stereotypes. With the ever expanding realm of technology and how much the human race has come to rely on it, geeks are needed and/or created on a day to day basis. So be proud, be healthy, and have some fun!

When I'm not writing for Geek at Heart, I work as a natural light botanical photographer. I've received my Bachelor of Fine Arts Degree in Visual Journalism at Brooks Institute of Photography in Santa Barbara, California and I feel extremely fortunate to have a job in the field.
Blogs Owned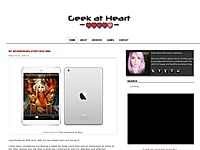 Favorite Blogs (3)