Jasonorban Profile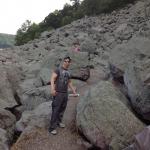 Jay
Join Date:
2012-08-13
About
Quick About Me Intro:

Avid Internet Marketer:Specialize In Online Affiliate Marketing, Blogging, SEO, And Free Traffic Methods. I Hope You Enjoy My Blog. I Have And Continue To Put Tons Of Time Into My Blog To Bring You Great Affiliate Marketing Tips, Internet Marketing Tips, Product Reviews, And Ways To Put More Cash In Both Of Our Pockets. Through The Affiliate Marketing Business Model, Internet Marketing, Dropshipping, And Blogging.

Been Learning, And Now Teaching Internet Marketing Since Early 2006. Internet Marketing Is A Continuous Learning Process That Changes All The Time. This Blog Has Tons Of Free Tips That Will Help You Make More Money Online.

My Goal: To Teach Beginners, Intermediate, And Even Advanced Affiliate Marketers How To Generate Traffic To Their Blogs, Or Websites. I Recommend Make Money Online Program Reviews To Speed Up Your Learning Curve So You Can Earn More Money Online Sooner, Rather Than Later. I Also Recommended Internet Marketing Software That Makes Our Lives A Whole Lot Easier. Just Some Very Useful Tips On A Very Useful Blog I Spend A Lot Of Time On To Make It Enjoyable For My Blog Readers.

Any Questions Feel Free To Send Me An Email At affiliatelessons@jaysonlinereviews.com

Home Base: Chicago IL.

Likes: I Am An Avid Animal Lover, Fisherman, Sports Fan, UFC Fan, Internet Marketer, Affiliate Marketer, Blogger, And Music Lover.
Blogs Owned