bioticearth Profile
Michele Sacks
Join Date:
2013-03-15
Blogs Owned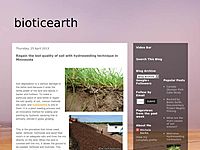 Soil degradation is a serious damage to the fertile land because it ends the fertile power of the.. land and leaves it barren and fruitless. To make a particular piece of land fertile or regain the.. lost quality of soil, various methods are used,
Other Tags: biotic earth,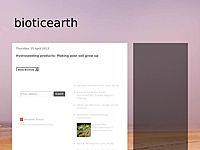 Soil erosion is a continual process in which the fertile power of the soil is degraded and the land.. becomes unprotected and vulnerable.
Other Tags: biotic earth, biotic earth products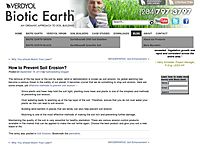 The removal of the top layer or the soil by water, wind or deforestation is known as soil erosion... As global warming has become a serious threat to the safety of our planet,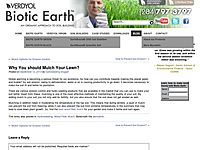 There are various erosion control and hydro seeding products that are available in the market that.. you can use to make your soil fertile.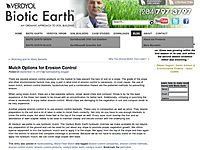 There are several erosion control products on the market to help prevent the loss of soil on a.. slope. The grade of the slope and other environmental factors may play a part in what kind of.. erosion control is necessary.
Wind, water and deforestation are the major culprits behind soil erosion. Erosion control mulch is.. added to the soil in order to enhance its condition and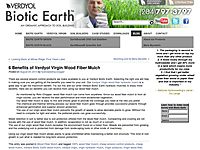 There are several erosion control products we make available to you at Verdyol Biotic Earth... Selecting the right one will help in making sure you are getting all the benefits you need for your.. soil. Our Verdyol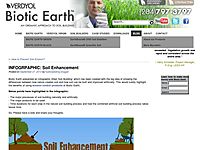 Biotic Earth presented an Infographic titled 'Soil Building' which has been created with the big.. idea of showing the differences between how nature creates soil and how soil can be built and.. improved artificially.
Other Tags: Soil Enhancement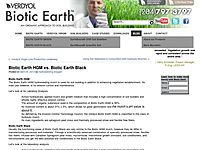 The Biotic Earth HGM hydroseeding mulch is used for soil building in addition to enhancing.. vegetation establishment. Its main use however,
Other Tags: biotic earth, biotic earth products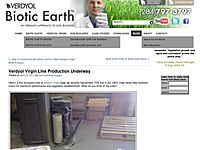 Biotic earth recently launched their verdyol virgin bags which is 100%virgin wood fibre mulch for.. maximum performance and vegetation establishment.
Other Tags: verdyon virgin, wood fibre mulch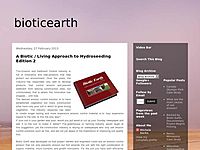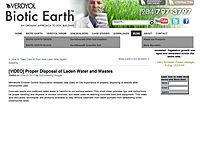 Concrete waste and sediment laden water is harmful to our surface waters. This short video presented.. by Bioticearth provides tips and instructions for proper handling and disposal of excess concrete.
Other Tags: Hydroseeding products,landscaping s
When dealing with soil erosion, many think applying thick layers of topsoil is required.
Other Tags: Soil erosion products