scrollpubl Profile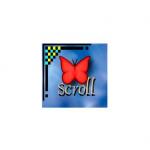 Scroll
Join Date:
2013-04-06
About
Scroll is strictly devoted to preserving the works and dreams of the original artist. We want works that's strong in nature, life, real experiences, thoughts, testimonial and dreams.
We accept Poetry, Short Stories, Articles, Journals, Recipes, Pet News, In-Home Business Classified Advertisement, Artwork, Photography, Hobbies, How-To, Comic Strips, Pen Pals, Crosswords, Song Lyrics and So Much More for publication in the Scroll Original Artist Magazine.
For Guidelines Please send a Long Self Addressed Stamped Envelope to; Scroll Original Artist Magazine, Inc. 646 Saint Vrain Ave, Las Animas, CO 81054,
Blogs Owned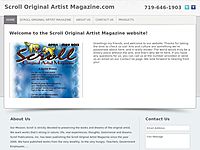 Scroll Publications, Inc. has been publishing since the year 2000. The writers have a real.. appreciation for others who take a interest in their passion. . . .
Other Tags: arts, poetry, publishing, music, anthologies