satish888 Profile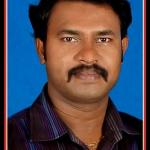 satish
Join Date:
2013-05-04
About
I, Basically an Indian from, Visakhapatnam (Andhra Pradesh).I am Satish Kumar Ithamsetty. Right now I am working as a Lecturer in Biochemistry. Blogging is my hobby and trying to make a decent consistent income. I started my online presence with blog in the year 2008 and I was blogging using. At the same time I registered one domain but I did not know how to update and maintain this domain due to lack of technical skills. I have created many blogs and learnt promotional methods (SEO).
Basically I am a Biology lecturer, with 10 years of teaching experience. Now I am doing my M.Phil in Biochemistry in one of the esteemed university in Andhra Pradesh. Apart from this, I learnt Designing courses in PGDM (Post Graduation Diploma in Multimedia). Graphic designing, Animation designing, Web designing and sound effect courses. I concentrated on web 2.0 technology modules because I wanted to interact and provide more details and awareness to my students.

One fine day I started a new site with my parental subject. With the support of one of my student I started my first domain Biochemistry Den. I promoted many data-study materials, old papers, advanced course details and my own materials (which are supplied in PDF format). At that time many visitors collected my materials and gave a positive feedback. Hosting knowledge was my drawback due to which my account got suspended. I started my postings with blogger hosting. Now it's running successfully.
Blogs Owned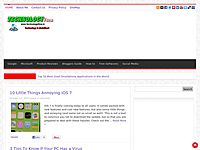 Technology flow is updating technology updates, software, SEO, top 5, educational updates, Windows.. new technology tips & Tricks, few Reviews.
Other Tags: blogging, windows, technology, how-to, top 5
Favorite Blogs (5)