middlesage Profile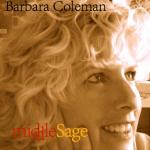 Barbara
Join Date:
2013-06-24
About
My Mother thought I should learn to play piano when I was very young. She liked that woman on the Lawrence Welk Show, I only remember her as the woman whose arms jiggled madly as she played the piano franticly, but her name was Jo Ann Castle. I thought why would I want to do that?

My Mother was also the biggest bully in my life. To borrow a line from writer, Merrill Markoe, being raised by a mother like mine is like being raised by your own private heckler. I was out on my own in a hurry. I don't think intentional, but nonetheless I was pregnant and married at 17. I didn't love him, but for the first time I found out what love was when I had and met my daughter. It wasn't long and I had a Son, too! Wow, 19 with two kids and a miserable marriage, I was showing them who knows what they're doing! Now add to that mix a Mother who is still trying to bully me around....Geez - I thought getting out of the house was enough, but no. Finally, by the time I turned 24 I seemed to muster enough courage to get out of the dreadfully, abusive marriage everyone told me wasn't going to work in the first place. That was the first lesson in the "I'd rather be happy than right" plan.

It took one more disastrous marriage of 10 years before I finally met the right Mr. Right. That being said, I've been married to the right, Mr. Right for 15 years now. Third times a charm! We've been married 15 years and we've made 5 major moves to different states and we're planning our 6th move now.

My career has taken several turns, when I first got divorced back in 1979, I got the first job I could find, I worked at a local Credit Union. Within two weeks I was out of a job. The girl I was replacing decided to stay, so there was no room for me there. The Manager of the Credit Union seemed to like me, so he called a buddy of his and asked if he would interview me. He hired me on the spot, because he said he like my legs. Oh, the 70's! After about 3 years, I turned my attention to sales. Typesetting. For about 3 years I loved it! Made dear friends with people that are still in my life, the industry just died. Next, Non Profit, Fundraising specifically. At first, I was in heaven. I felt like I had a cause - almost a calling. I climbed the ladder and I was at the top of my field....I just didn't like the view. Each Agency I worked at seemed more like the dysfunctional family I had grown up in than an actual business model and I found myself at my wits end by the last agency I worked at. After 15 years, I was a Vice President and completely frazzled. I remember my husband waking up one morning about 4 o'clock wondering where I was. I couldn't sleep..... I'll just go to the office....So much to do....So little time! The last agency I was at I had positioned myself to be cut when budget cuts came around. I knew I wanted out and being cut was easier than quitting.

Oops, I had forgotten to plan what to do when I was finished with my Non Profit life. I wasn't prepared for the sudden stop! I lingered at home a while before we moved to Columbus, OH. I walked into one of my favorite retail stores, there in Columbus that I would stop into for a little retail therapy and I thought yeah, this is it, this is where I want to be so I applied for Christmas help. Sur La Table - Kitchen Gadgets, I loved walking into that store in the morning all by myself. It was like a secret kingdom - all the pots and pans at attention...all the gadgets ready for me to play with anytime I wanted, and all by myself. Heaven. Then it got to be a job! They promoted me to be one of the managers and I got all the shit hours and it just wasn't fun anymore...Long grueling hours on my feet, surely customers. Nope! But it was time to move again, on to Chicago!

Now what would I do here? I asked myself what do I want? I had all the kitchen gadgets anybody could want after my stint at Sur La Table, there's really no reason to go back there. A Computer! I saw an Ad for a new Apple store coming to Downtown Naperville and I applied. a couple of friends told me how hard it was getting into Apple, but I had NO IDEA it would be ridiculous. By about the Fifth interview I had my "it's not you, it's me" speech all ready and wanted out of the process. That's when they offered me the job. Apple was a life changing experience. Simply put, they showed me a better way of doing almost everything. And when it was time to leave I felt like I was breaking up with 100 people. Now on to Rochester, MN.

Once we moved to Rochester, MN and my Mother, the heckler, finally died and the weight of the world seemed to fall off my shoulders. My children have turned into great parents and pretty terrific people. We we're destined to stay in Rochester for only a year and half, though...thankfully...I'm no longer cut out for the isolation that -23 below zero brings.

And now, we're hoping our next location, Atlanta, GA, we hope it's also our final location. I love this area of the country! I love the people, the temperature and let me tell you something...Cheese Grits are Fantastic!

The threat of disapproval doesn't concern me. Nobody knows me here and you can't find me. I have to be honest, I hated living in Rochester, but it gave me the opportunity of exploring me and what I want. When my husband and I first started moving all over the midwest it seemed romantic, just the two of us moving to a new place we've never been before!

I didn't realize just how much I was getting from my girl friends until I wasn't getting it anymore. My husband is a pretty terrific guy, but he just doesn't have the history, the empathy or the knowledge that my "tribe" has. Now when we get ready to move again, it's more like "here we go again, just the two of us", that analogy only works if you can hear the tone in my voice change, but you get the picture.
Blogs Owned
We're not just middle aged, we're middle SAGE! Lessons learned on our journey to middle.. age need to be shared! Family (the good, the bad and the ugly), relationships and personal.. fulfillment
Other Tags: Midlife, Relationships, Family, Happiness