VAMSYSTEMS Profile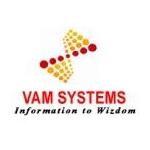 VAMSYSTEMS
Join Date:
2013-07-20
About
VAM SYSTEMS is a Business Consulting, IT Technology Solutions and Services company with operations in UAE, Qatar, Bahrain, USA, Australia, Singapore & India. .

We offers a comprehensive list of services in the field of IT infrastructure management, Cloud services, IT Consulting Services, Banking, Management Resources, Information Technology Development, Telecom, Aviation, Retail Management & Government offerings.
Blogs Owned
Greetings from VAM Systems...... Skill set : Techno Functional experience in Oracle.. HRMS,OLM<Payroll. Exp: 4Years. Contact E-mail id : ambili.krishnan@vamsystems.com.