AvidiaBank Profile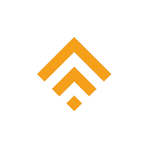 Avidia Bank
Join Date:
2014-02-21
About
Avidia Bank was officially formed in 2007 as a result of a merger between Hudson Savings Bank and Westborough Bank. These two community banks both originated in 1869, so while Avidia began in 2007 its roots in the Central Massachusetts region run deep.

Avidia Bank is a $1 Billion mutual community bank headquartered in Hudson, MA with full-service branch offices in Hudson, Westborough, Clinton, Leominster, Marlborough, Northborough and Shrewsbury. The Bank serves the financial needs of businesses, families and individuals in Central Massachusetts and beyond, through its branch network and its extensive investment in technology. Customers from both inside and outside the region can bank with Avidia via computer or mobile device, taking advantage of the Bank's state-of-the-art internet banking capabilities. In addition, the Bank and the Avidia Charitable Foundation support the efforts of literally hundreds of different service organizations to help improve the quality of life for people throughout its market area.

Avidia Bank constantly seeks ways to improve its extensive line of financial services as well as enhancing the experience for customers. The Bank's goal is to make a difference, create opportunities and open doors for everyone who banks with them. Contact Us by filling out the form below, or stop by your neighborhood branch to learn why so many businesses, families and individuals call Avidia Bank their financial partner.

Contact Details

33 W Main Street, Westborough, MA, 01581
Phone: (508) 366-4236
Fax: (508) 616-9115
info@avidiabank.com
http://www.avidiabank.com
Blogs Owned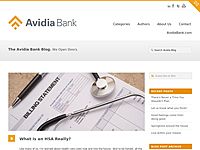 Like many of us, I'm worried about health care costs now and into the future. And to be honest,.. all the noise about the Affordable Health Care Act and websites that don't work hasn't helped my.. outlook.
Other Tags: Health Savings Account, Savings Account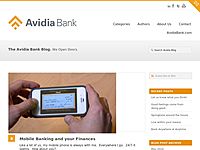 Like a lot of us, my mobile phone is always with me. Everywhere I go. 24/7 it seems. How about.. you? How many mobile phones are out there anyway? Glad you asked.
Other Tags: Mobile Banking, Banking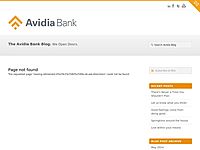 No matter our age or what we do for work, we all need to plan for retirement. You know, that time.. in life when the mortgage is paid off, the kids are off on their own, the grandchildren are always.. fun to be around,...
Other Tags: Saving for retirement, retirement, Saving
You know what's pretty neat about working at a community bank like Avidia? We get to work with.. and support a great number of organizations that do a lot of wonderful things for people in the.. community.
Other Tags: community bank, bank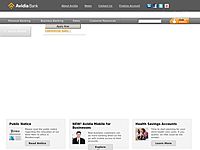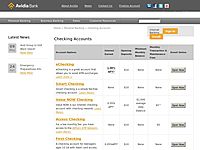 All of our checking accounts include these features and benefits: Free debit cards with Avidia.. Rewards+** No per check charges ...
Other Tags: Checking Accounts