Jaisal Profile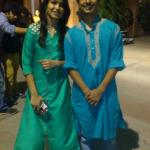 Jaisal
Join Date:
2015-04-07
About
I am learner, a traveller, a dreamer and a writer.
I hope to inspire people just as they inspire me, I wish to learn from you just as much as you learn from me.
I like to have ice cream with fries.
Blogs Owned

My blog is usually about the things that stimulate my heart and mind. I write a bit of poetry too.. but I'm shy on posting them. I wish to move you by my writings someday, You can help me by.. teaching me and guiding me so that I may improve.