vlkrishna Profile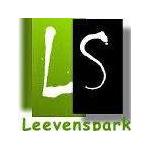 leela krishna
Join Date:
2015-12-31
About
Leevenspark is a science website which will be writing the articles on the technology and other interesting issues. Along with this we are doing some of the research in the aerospace, aeronautics and Green sustainable energy development.
the main goal of leevenspark is to focus on the specified categories and on Research and Development to find the new solutions to the major issues in the work. I hope you all will be liking this website and make the leevenspark more successful website.
With your help of reach this targets the website can turn it self into a new phase.
Blogs Owned