vbstaircases Profile
vbstaircases
Join Date:
2016-01-04
Blogs Owned
Our new construction method provides unlimited possibilities in shape due to the inventive.. combination of materials; a steel frame, a special filling and a hard top layer," says Djurre van.. Bruchem (Designer and owner)
Voor veel mensen is een trap een trap. Een onderdeel van de woning dat zorgt dat je boven naar.. beneden kunt lopen en van beneden naar boven.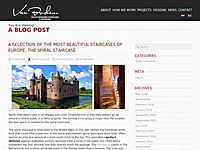 Van Bruchem will help you from the beginning to the end. We invite you for a talk in our.. showroom. Here, we will show you different materials that are possible for the realization of your.. staircase design.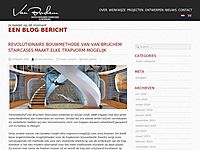 Familiebedrijf van Bruchem Staircases ontwerpt en bouwt sinds 1888 trappen met een grote.. verscheidenheid aan materialen en vormen.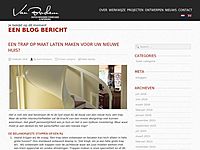 Het is niet iets wat bovenaan de to do lijst staat bij de bouw van een nieuw huis, een trap. Maar de.. echte interieurliefhebber zal de kracht van een mooie designtrap niet kunnen weerstaan.
What do you have to consider when purchasing a new staircase? To help you start we have put together.. the most important steps.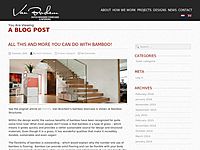 We have compiled a list of the design and constructive capabilities of bamboo and we hope after you.. have a look that you consider it in your next home project!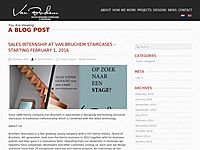 Van Bruchem is specialized in designing and building exclusive staircases. A traditional.. craftsmanship which is combined with the latest technology.
Building your own house? Never! That would give too much hassle and stress. You may take a.. guess where Annette lives in now? Exactly, in a brand new house. Did it give much hassle?.. Sometimes. Stress? Occasionally.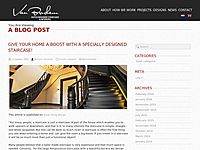 A staircase is often the first thing you see when entering a home and  can give the room a big.. boost. If you invest in a staircase it will be so much more than just a functional object!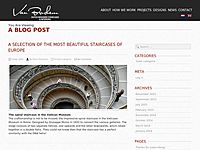 The spiral staircase in the Vatican Museum - The craftsmanship is not to be missed; the impressive.. spiral staircase in the Vaticaan Museum in Rome. Designed by Giuseppe Momo in 1932 to connect the.. various galleries.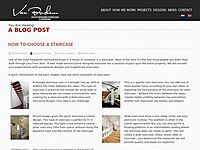 Dutch Designed Staircases can provide you exclusive designs, the best materials and therefore.. exceptional staircases. To experience the look & feel, please visit our showroom at the Skoon 80.. in Oostzaan.
We have developed a revolutionary way of building stairs by which we are almost unlimited in.. our staircase designs. Everything is possible in terms of shape, including all kinds of shapes at.. the bottom side of the staircase.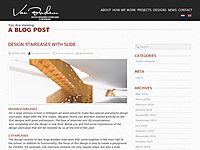 Design Staircases for a large primary school in Hillegom we were asked to make two special.. and playful design staircases. Right after the first intake, designer Djurre van Bruchem started.. working on the first designs with great enthusiasm.