tjlpa Profile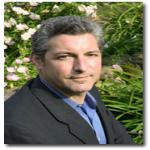 Tom Lamb
Join Date:
2008-09-08
About
I am a lawyer in Wilmington, North Carolina, with a national litigation practice and I have been recognized by other lawyers (that is, my peers) as practicing law at the highest level of professional experience -- which is indicated by me having an A-V rating (highest classification) peer-review rating from the Martindale-Hubbell Lawyer Directory.

I started the Law Offices of Thomas J. Lamb in 1996 after working at one of the nation's largest plaintiff law firms, Ness Motley Loadholt Richardson & Poole, in Charleston, South Carolina. Prior to that, I worked on the other side of the fence at a defense firm, Keesal Young & Logan, in Long Beach, California.

I have had some of my articles published online by Reuters, Fox News, and other media sites. Over the years I been interviewed by The National Law Journal, CBS Nightly News, The New York Times, and Forbes, as well as by other journalists working in print and on TV.

I was first licensed to practice law in California (1988). I was admitted thereafter to practice in the District of Columbia (1990) and in North Carolina in (1992).

I went to law school at George Washington University, in Washington, D.C.

I did my undergraduate work at the College of William & Mary, in Williamsburg, Virginia.

I enjoy living near the coast with my wife and family, which in large part is why my law firm is located in Wilmington, North Carolina, close to Wrightsville Beach.

If you, relatives, or friends have a possible personal injury or wrongful death case, please feel free to contact me about your case or use one of our online Case Evaluation forms, where you will find that (unlike many legal web sites) we use a specific questionnaire form for each different type of case in order to make clear the type of facts and information that we need to effectively evaluate your potential case. I am usually able to reply no later than the next business day to any Case Evaluation form you submit to us.

http://www.lamblawoffice.com/Evaluation-Menu.html

Thanks for reading. Have a nice day.

Blogs Owned