IvanCavric Profile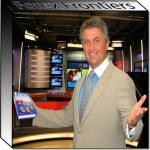 Ivan
Join Date:
2010-07-30
About
I was born in 1959 in Croatia. I hold a degree in Religious Studies and I am an ordained minister in the Universal Life Church.

During the early part of my life I worked at various jobs while continuing my education and later on became a fully registered Investment Advisor with the OSC (Ontario Securities Commission). I have successfully completed all the necessary requirements to be an Investment Advisor, as well as an Options, Commodities and Future Specialist.

In 1995, I formed PrimeQuest Capital Corp. (formerly known as PrimeQuest Financial Group Inc.), which was structured as a virtual venture capital corporation with the capability of acting as an incubator for new ideas and start up ventures.

Using the PrimeQuest model, I assisted in funding and developing several start-up ventures and acting as director and advisor to management. Some of these companies include Biosource Solutions Inc., Merritt House Media Inc., and Wolsley Finch Inc. Since then, I have been instrumental in providing venture capital and management assistance to over 70 companies, both private and public.

Ivan Cavric's Specialties:

Stocks and Options Investing, Managing and Founding Start-up Businesses, Generating Business Ideas


Ivan Cavric's Experience

* Owner Merritt House Media

(Broadcast Media industry)

January 2000 — Present (10 years 6 months)

Merritt House Media Inc. is a full service print and broadcast advertising agency specializing in providing AFFORDABLE advertising and marketing campaigns for small to medium-sized business. Our work with exceptional video production companies, unique graphic design artists, and advanced website developers ensures our clients the highest quality of media at an affordable price.

We offer many different avenues of publishing and advertising, including several multimedia options.
* Director/Advisor to Management Biosource Solutions Inc.

(Biotechnology industry)

1992 — Present (18 years )

BioSource is a Canadian Company devoted to developing and marketing environmentally responsible products.

Biosource Solutions, previously known as Leading Chemical Mfg. (LCM) Inc. has been in business for almost 20 years.

BioSource Solutions was founded to pioneer the emerging environmental cleaning phenomenon. This environmental market did not exist a few years ago, and has now become a vibrant growth area in a multi-billion dollar cleaning/laundry industry.
* Founder PrimeQuest Capital Corp.

(Venture Capital & Private Equity industry)

January 1995 — February 2010 (15 years 2 months)

The company was structured as a virtual venture capital corporation with the capability of acting as an incubator for new ideas and start up ventures.


Ivan Cavric's Education

* Canadian Securities Institute

Theology (PHD), Investment, Business, Economics , 1992 — 1997

Fully registered Investment Advisor (formerly)
Option, Commodities and Futures Specialist
Activities and Societies:PHD in Theology in 1997
Canadian Securities Course Certificate
Canadian Option Course Certificate
Canadian Futures Examination Certificate
Registered Representative Certificate
* Additional Information Ivan Cavric's Interests:

Reading, Stamp Collecting, Writing, Chess, Exercising and Training Martial Arts, Art Collecting, Trading Currencies and Stocks. Also taking courses in pshycology and other various subjects to keep sharp.
Blogs Owned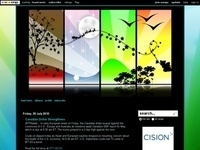 One of Ivan Cavric's Blogs