halthouse1 Profile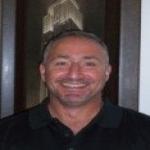 Michael Haltman
Join Date:
2010-10-27
About
I am the creator and writer of The Political Commentator

TPC provides commentary, opinion and analysis from the Right on issues surrounding the 2012 election, the Obama administration, Congress, foreign policy and national security matters.

TPC has on average 3,000 unique readers a day at the site and contributes content to Lucianne.com, Death By 1000 Papercuts and Theo Spark among others which means thousands of additional readers of my articles a day.

TPC was just selected as one of the Top 150 Conservative Websites on the internet by Doug Ross and is a member of the Watcher's Council, a group consisting of some of the top conservative minds from around the world.

I was at CPAC this year as a member of the media with TPC also being selected as 2011 Fabulous 50 Blog Awards winner.

What this means is that The Political Commentator has the potential to reach, educate and influence more than 100,000 minds a month who will be entering a voting booth in November.

I use it as a vehicle to do whatever I can to make sure that Barack Obama does not get a 2nd-term in the White House and that Republicans keep the House and win back the Senate.
Blogs Owned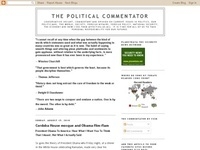 Favorite Blogs (5)