darrellcreswell Profile
darrell
Join Date:
2010-11-23
Blogs Owned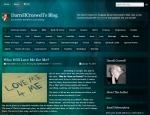 According to Google, last year in the US alone there were 883,000,000 searches on the topic, "Why.. do I have no friends"? Bare every part of yourself to Him, even the weird, bizarre, messed-up,.. dark deep little pieces of your inner soul .....
Other Tags: love,pain,rejection,hurt
Are you smarter than a 5th grader? In this picture what you envision with your naked eyes, seems.. impossible. There seems to be no way possible for the small child to move the extremely large Sumo.. wrestler in front of him.
Favorite Blogs (1)