mariyachan23 Profile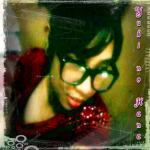 Janna Mariya
Join Date:
2010-12-26
About
♣¤═══¤۩۞۩ஜஜ۩۞۩¤═══¤
|]▓▓║__S C A N D A L__║▓▓ [|
♣¤═══¤۩۞۩ஜஜ۩۞۩¤═══¤

HARUNA♥TOMOMI♥MAMI♥RINA


** PROUD TO BE A TAMARAW **

uhm... makulet aqoh eh... mtalino dw peo lam ko, shungax aqoh eh.. nu pa ba... loka2 minxan ( ow cge.. lge nah ) ... mhilig m2log... nd aqoh mrunong mglu2 kea gnwa qong maid kfatid qoh... uhm.. hardworking dn amn and dedicated sa mga ginagawa qoh... iyakin at mhirap patahanin.. mtaray ( daw ) sa txt... and above all... I'M A GOD - FEARING PERSON... mhilig aqoh mgdasal eh ( nd me madre huh! ) ...
Blogs Owned