marimulloy1 Profile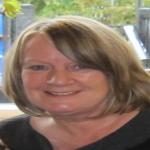 mari
Join Date:
2010-12-30
About
I am fifty nine, wishing to embark on a new career. I have spent most of my working life in Education settings, mainly as a lecturer and then latterly in Management.

My main interest is in ensuring that people accessing Health and Social Care provision have positive experiences whether it be in hospital, residential care and in the community.
Having elderly parents myself, I recognise how important it is that they have a strong support network and that as well as practical help, communication and healthy relationships are the key to enabling them to live full and happy lives. (sounds easy!!!!). The more vulnerable members of society often don't have this and where support is in place it may not be a positive experience. I hope that my blog will enable people to share their experiences of care in the community and comment on whether the training invested in Health and Social Care, particularly in Care Assistants, Support Workers really does make a difference to the lives of people receiving it.


Favorite Blogs (6)