sportymama Profile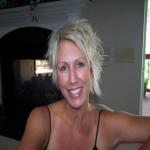 Paula
Join Date:
2011-01-24
About
SAHM mom and wife. I am a runner, and Ironman triathlete. I have homeschooled our kids for the past 7 years. I eat a completely Vegan diet. I love God, and love to travel, and learn about new cultures. I love red wine. I have to be active and work up a sweat everyday. I am an endorphin junkie, and love adventure!
I think live in one of the most beautiful places in the country. I would love to run an Ultra marathon in my future.
Blogs Owned
Blog about a swimming, biking, running, outdoor loving, Ironman triathlon, Vegan, homeschooling,.. adventure seeking, traveling Mom and wife. Just trying to keep it all together.
Other Tags: Ironman Triathlon, Idaho, running, travel, Vegan
Favorite Blogs (9)