IndianMirrormag Profile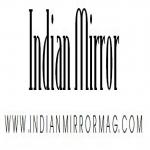 IndianMirrormag
Join Date:
2011-02-05
About
Indian Mirror is a vibrant and glossy monthly publication for dynamic, British-Asian audience. Born out of a dream and a vision, Indian Mirror is a fast growing media group based in London, UK. Indian Mirror is the initiative of a young-minded yet experienced team, who come from all walks of life and fully understand the Indian and Brit -Asian way of living.
Indian Mirror is Published by a group of fun-loving ,creative and enthusiastic writers, photographers, film makers, contributors and editors, Indian Mirror covers everything from breaking News to Bollywood. Our extensive print media covers aspects affecting the Indian community, including the latest sporting news, interactive youth sections including advice columns, fashion, hot topics and more besides an extensive health and natural medicines section. Up-to- date, upcoming events are also all part of the Indian Mirror Magazine package.
Indian Mirror features all the latest news pieces from the UK, US and around the world, including India. Here at Indian Mirror, we have a love for quality journalism, fun and excitement, passion and a happy-go-lucky attitude. We value community relations and most of all- the spirit of harmony and peace, ideals that are common to our ever-growing pool of readers.
As the Asian diaspora grows in the world, Indian Mirror seeks to covers their needs, joys, sorrows, and share their laughter and tears. Indian Mirror mission statement is: to bring forth cultural harmony between all communities, by being the ideal medium for the expression of their lives.

Blogs Owned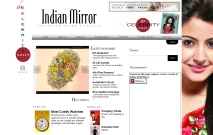 Favorite Blogs (1)