2020EthiopianTourOperator Profile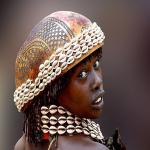 2020 Ethiopiaa Tour
Join Date:
2011-02-07
About
Our History... 2020 Ethiopian Tours is a privately owned company established in 2002(ETC) in Ethio-pia, Addis Ababa. Principal registration certificate issued by the ministry of trade and industry under registration No. 020/1/53867/2002.

Our Vision: We aspire to become the leading Tour Operator and Car Rental in Ethiopia.

Our Mission: -To create and deliver travel experiences for our customers by anticipating, meeting & exceeding their expectations.
- To be a part of the Millennium Development Goals, geared toward reducing poverty and fostering sustainable development for Ethiopia.

Why Us?
 Customer service oriented.
 Dedicated 24 hours Assistance.

2020 Ethiopian Tour Operation provides Tour services to different historical sits and other places of interest all over Ethiopia. 2020 Tours also provides a distinctive and exclusive car rental services us-ing a variety of vehicles with excel-lent and pleasant professional Drivers.

Tours
 Historical Tours
 Cultural and Ethnic Tours
 Archaeological Tours
 Trekking Tours
 Religious Tours
 Creative Tours
 Educational Tours

Car Rental
 Self-Drive Car Rental We provide rental for daily, weekly & monthly basis to both corporate & leisure travellers. In order to suit the varied needs of our customers, we offer a wide range of ve-hicles to choose from.
 Chauffeur-Driven Services We specialize in airport transfers, inter-office transfers and outstation services. Our commitment is to maintain the highest standard of safety for our customers at all time. Moreover, we offer a wide range of vehicle range from eco-nomic, executive, luxurious se-dans to 4wd's.
 Coach Rental Coaches comes in various sizes and models which are available for all occasions such as company outing, tailor-made itineraries, sightseeing tours, transfers and family outings.

Promotional Activities
 Our Brochures and Newsletters
 Personal selling


Contact Person
Michael Ketema
GENERAL MANAGER
Tel. Mobile +251 911 162058
E-mail .. info@2020ethiopiantours.com
Web Page .. www.2020ethiopiantours.com.
Blogs Owned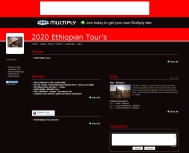 Favorite Blogs (10)