OutsmartDisease Profile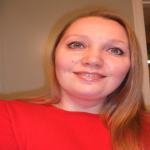 Marina Gutner
Join Date:
2011-02-18
About
I was diagnosed with Hashimoto's thyroditis and hypothyroidism in 2004 at the age of 32 and was put on synthetic thyroid medication. It took a couple of years until my health began to deteriorate and I found myself in a critical condition. Due to severe fatigue, low blood pressure, brain fog and memory problems I was unable to function and had to stop working. At the age of 37 I was practically unable to perform basic daily tasks.

Trying to find the solution for my health issues, I was going from one doctor to another (GPs, endos, thyroidologists, naturopaths, chiropractors and other specialists). Most doctors I went to could not find any obvious reasons for my rising symptoms and those who continued did not have the necessary knowledge to manage the disease. If you have been suffering from Hashimoto's thyroiditis for some time now you probably are in the same situation yourself.

I used my professional experience as a researcher in the field of natural science and started to investigate on my own. To my surprise in a lot of books and publications written by medical professionals, I found that their treatment for Hashimoto's disease is... simple: "You just take the thyroid replacement hormone and your symptoms will be relieved in several weeks." That may be the case for some people, however, not for the majority of Hashimoto's thyroditis patients.

Your body is a complicated mechanism where all parts of it influenced by each other. Many other glands and environmental factors affect function of thyroid gland. Hashimoto's disease is a complex health issue that is closely connected with your immune system, adrenals, hormonal imbalances, blood sugar, diet and food sensitivities to name a few. Current conventional treatment of Hashimoto's thyroiditis does not address all these factors and consequently patients are left on their own with multiple problems.

On the blog OutsmartDisease.com, I am sharing the results of my extensive research on facts and treatments as well as my personal practical experiences on improving quality of life in people with Hashimoto's disease.


Blogs Owned