Fibromyalgia Blogs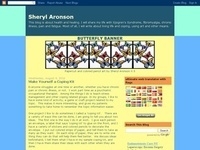 My blog is about living well with Sjogren's Syndrome, Fibromyalgia, chronic illness and chronic.. pain, and about coping using art and other means
Owner: SherylAronson
Listed in: Health
Other Tags: Sjogren's Syndrome, chronic illness, chronic pain, creative coping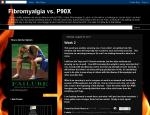 I have Fibromyalgia and I am looking for a cure for this beast of a disease. My hope is that P90X.. will elp me change my disease and my life.
Owner: Manwith_Fibromyalgia
Listed in: Health
Other Tags: P90X, Muscle Pain, Yoga X, workout
Based on a painfully true story. Fibromyalgia and chronic pain #SpoonSplained by someone who gets.. it.
Owner: chronicleigh
Listed in: Health
Other Tags: chronic illness, chronic pain, FMS, anxiety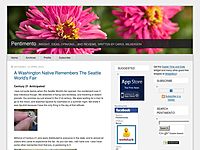 Insight, ideas, opinions...whatever!
Owner: webduck
Listed in: Personal
Other Tags: politics, women's health, current events, home improvement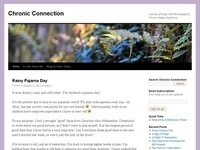 My journey with Fibromyalgia, Chronic Fatigue Syndrome & Dysautonomia, as well as other misc... health challenges. I look forward meeting others who live with chronic illnesses, or who has a.. loved one who you support.
Owner: ChronicConnection
Listed in: Health
Other Tags: Chronic Fatigue, Chronic Pain, Chronic Illness, Life
My life with Ehlers-Danlos Syndrome, a rare connective tissue disorder.
Owner: OzarksUSA
Listed in: Health
Other Tags: EDS, Ehlers-Danlos, Connective Tissue, Rare Diseases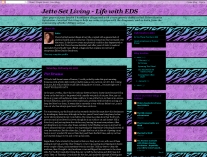 After a lifetime plagued with chronic pain and a variety of seemingly unrelated symptoms, I was.. finally diagnosed with Eherls Danlos Syndrome and all the pieces to the puzzle began to fall into.. place.
Owner: JetteSetLiving
Listed in: Health
Other Tags: Ehlers Danlos, invisible illness, Chronic Pain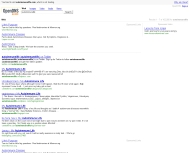 My Autoimmune Life is a record of a journey through several Autoimmune diseases, and the illnesses I.. have due to them.
Owner: rogue0703
Listed in: Health
Other Tags: Lupus, Endometriosis, Interstitial Cystitis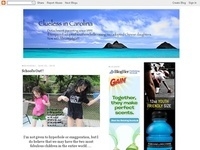 Hi,I'm an irritable adopted southern belle with two adorable daughters adopted from China, a.. long suffering husband, and a poodle. I have fibromyalgia and my mom is dying of alzheimer's. .. I still manage to find some humor out there.
Owner: carolinagirl
Listed in: Personal
Other Tags: adult adoptee, china adoption, alzheimer's, south carolina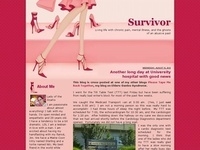 Living life with chronic pain, mental illness, and the ghosts of an abusive past
Owner: OzarksUSA
Listed in: Health
Other Tags: Mental Illness, Chronic Pain, Ehlers-Danlos, PTSD