Holy Spirit Blogs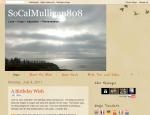 Publishing all the good that Jesus is doing for us...one day at a time and one page at a time. Join.. me daily at 8:08 for morning musings and a chance to cross paths. Thank you for visiting...
Owner: Socalmulligan808
Listed in: Religion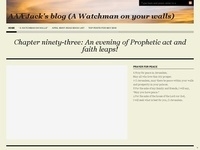 Lately, Jack discovers why many Christians are weak, sick, defeated and fearful. He reads that the.. Dung Gate shows how our bodies and minds defilement should be rooted out and burn, cutting off the.. spiritual link between the refuse and the Serpent.
Owner: davidgate36
Listed in: Religion
Other Tags: Bible mystery, God's plan, Jesus-focus, living supernaturally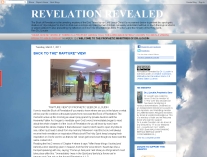 The Book of Revelation is the unveiling mystery of the End Times by our Lord Jesus Christ.It's.. my earnest desire to present this apologetic studies on "Apocalypse"
Owner: loudin
Listed in: Religion
Other Tags: Revelation, Theology, Eschatology, Apocalypse
Its a blog that will help you raise you faith by reading the word of God. We have focused on the.. aspects that will help us to walk better in our faith life. These are devotionals are biblical in.. nature and are simple to understand.
Owner: thewelldiggers
Listed in: Religion
Other Tags: Jesus, Bible, Devotional, Christanity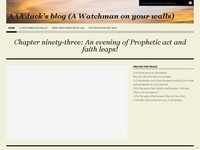 Last Sunday Jack encountered God (the Holy Spirit) as he did 26 years ago, though more powerful and.. touching. He was filled with great peace, joy and gratitude. Tears streamed down like a river and.. washed him. The love of God overwhelmed him!
Owner: davidgate36
Listed in: Academics
Other Tags: real church, God's love, living water, prayers answered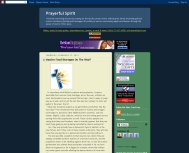 Christian based blog,focused on praying for the family,current events affecting the family.. (including political events/situations);dealing with teenagers & hostility,as well as overcoming.. negative influences through the power of God in Christ Jesus.
Owner: gholl
Listed in: Religion
Other Tags: prayer, prayerful, Christian, Jesus Christ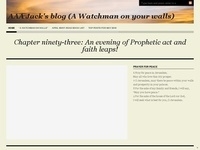 A Spirit-filled Christian lives in the reality of spiritual realm, is secure in God, and does not.. fear anymore, overcoming physical and mental problems using the spiritual authority given through.. the Holy Spirit confidently, a joy to live each day!
Owner: davidgate36
Listed in: Literature
Other Tags: physical and mental health, power living, renewal, overcomers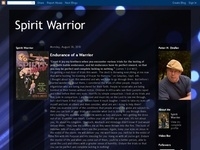 A Deeper walk with the Jesus - expressing Christian themes over various subjects leading to a closer.. relationship with Jesus Christ.
Owner: SpiritWarrior1
Listed in: Academics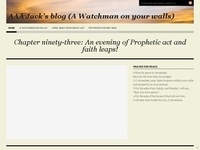 When filled with the Holy Spirit some Christians speak/sing in an unknown language. How do we know.. if we are filled by the Holy Spirit and that the tongues (unknown language) are from God? Jack.. analyzes if tongues manifest one's spirit/temperament?
Owner: davidgate36
Listed in: Academics
Other Tags: word power, tongue speaking, Christianity, supernatural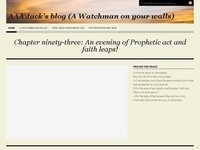 I have been called to be a watchman on the walls (as in Isaiah 62:6-7). I have witnessed God's.. miraculous signs and wonder when I obeyed the call. As I obeyed, I read the Bible with fresh.. revelations. A wonderful journey with the Lord throughout.
Owner: davidgate36
Listed in: Religion
Other Tags: watchman, Isaiah, Christianity, spiritual journey